Pure Evil Gallery is honoured to present the new exhibition "The Hundred Ways That I See Myself" by Gustavo Ortiz. The self-portrait is a recurring theme of Gustavo Ortiz's work, and it is always completed with a unique and sensual style – be it in the materials used or in the ways in which he portrays himself.
To understand a little better this enigmatic artist, more than sixty exclusive pieces of art will shown from the 3rd of April to the 4th of May 2014 in the Pure Evil "The Department Store", on Leonard Street. Opening on Thursday 3rd April 2014 - 6pm-9pm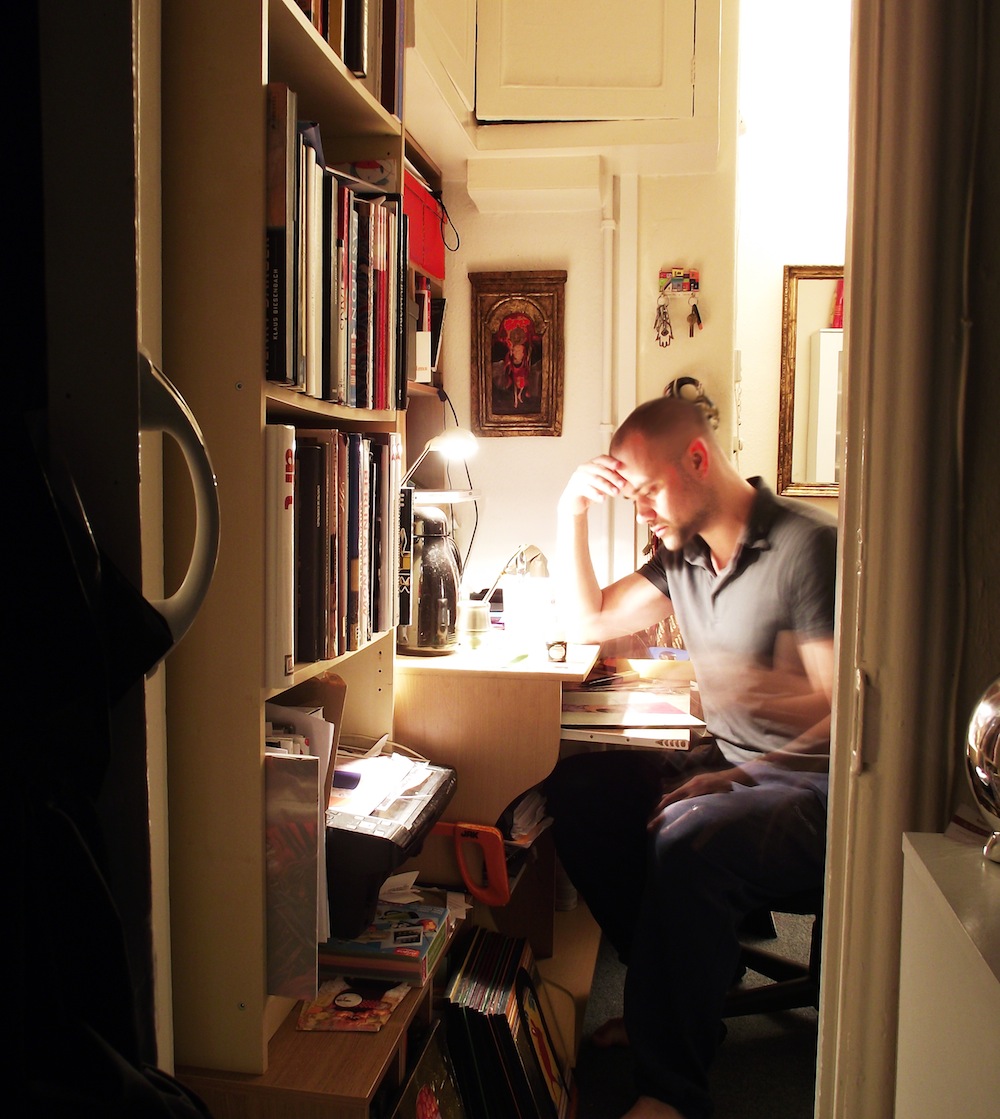 Gustavo Ortiz is a London based, Argentinian born artist, raised in a small town of a rural area in Argentina called Realico.
At 17 he moved to the bigger city to study in a small art school, however the "big city" was another small rural town of 60.000 people called General Pico. The education that he received there was quite traditional but it helped him to master some medias and gave him an understanding of art history and philosophy.
After this rather conventional start he expanded his knowledge of art appreciation in other Universities.
In 2001 he moved to Santiago de Chile where he had an open studio, where he sold his work during the 7 years that he lived there. That was the stepping stone he needed to finally move to London where he is been working since 2007.

Notice: Undefined index: description in C:inetpublatinosadmineditEvents.php on line 57