---
Carlos Nino in Worldwide
Latinos in London on 2013-05-26
---
Los Hijos de Mama Cumbe
On this album the renowned stars of Cumbia music play together with the new generation as Los Hijos de Mamá Cumbé. This project Los Hijos de Mamá Cumbé, brings together the stars of Cumbia music (the most acclaimed Colombian music genre) with the new generation of musicians. It preserves the authenticity and heritage of Cumbia and intends to spread this vision on traditional Colombian music around the world.
On the album Mamá Cumbé famous Colombian singers Totó la Momposina, Petrona Martinez, Juancho Fernández and Lidia Montero perform for the first time as a unity. Gabriel Segura (R.I.P.); composer of the majority of the songs of Los Hijos de Mamá Cumbé, is the person to whom we pay tribute to through the fulfillment of this project. The ultimate goal of this tribute is to submit the album Mamá Cumbé for the Latin Grammys and win.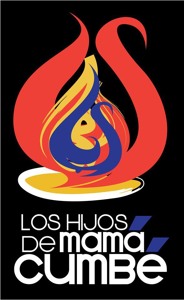 This project originated from Tato Marenco, Colombian musician and 10 years percussionist for Totó la Momposina. He is the developer, musical director and driving force behind Los Hijos de Mamá Cumbé. Tato started recording in 2009 and now needs your help to record, mix and master the last 5 songs on the album Mamá Cumbé in time for the Latin Grammys.
Below are the songs that are finished. With your pledge and help we can finish 5 other songs for the album on time. We need to submit the album for the Latin Grammys before 30th of June 2013.
Donate and you will not only get the album Mamá Cumbé, but you'll also be part of this great project that will conquer the world!
Follow the project on Facebook: https://www.facebook.com/LosHijosdeMamaCumbe
Risks and challenges
The risk of this project is that the album Mamá Cumbé is not going to get nominated or win the Latin Grammy. Nevertheless, the album is going to be finished with this funding and is going to be sold worldwide.


No Comments have yet been Added